'Chocolate Flavours' – monthly flavour journeys
[box_light]Our new series of monthly tastings exploring the flavour notes of fine chocolate.[/box_light]

[two_third]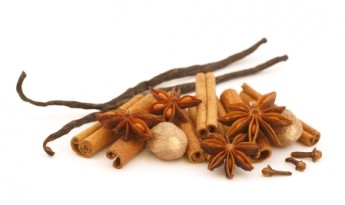 [dropcap]N[/dropcap]ew for 2012, an inspiring season of tasting events exploring the many flavour notes of fine chocolate. Each month we pick a classic flavour group, like citrus, spice or forest fruits and explore the flavours and nuances of each group in detail.
In the relaxed comfort of a quiet room in The Marylebone pub, London, we take you through a chocolate tasting and flavour experience.
With a little history, sample flavours in their natural and try special treats and cover all the flavour nuances while enlivening and educating the palate.
We'll start each tasting with a specially flavoured hot chocolate, with an optional dash of rum or liquor for those seeking an extra hit, and finish off with a specially created cocktail, in both alcoholic and 'virgin' variations.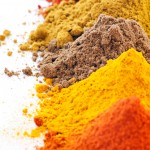 Chocolate Flavours is both fun and educational and makes a great early evening treat for couples, connoisseurs or the merely indulgent.[/two_third] [one_third_last] [box_dark]
Monthly tastings
7.00 – 9.00 pm
The Marylebone Pub
London, W1U 4RE
Tickets: £30 per person
Tickets and booking

[/box_dark]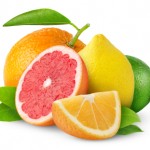 [box_light]
Tasting includes
A flavoured hot choc, with optional shot chosen for the night
'Slow  chocolate' – the right way to eat fine chocolate
Tasting of origin chocolates
Flavours tasting
A flavoured ganache or chocolate treat
A specially made cocktail in alcoholic and virgin versions
[/box_light][/one_third_last]
Dates and tickets

Chocolate Flavours events take place on the 3rd or 4th Tuesday of everything month at The Marylebone Pub, London. Book your tickets through PayPal – no account needed, all major cards accepted. Tickets are sold in the name of our holding company, Micrograde.com Ltd. Please print out your pay Pal receipt as your ticket.
[divider]
Gift certificate
[two_third]
Buy a gift certificate for any event below, £30 per person
Pay using PayPal and then download your printable gift certificate here. Proof of purchase required, availability is first come first served. [/two_third] [one_third_last]
[/one_third_last] [divider]
Forest
[two_third]
Tuesday 24th January 2012, 6:30 – 8:30pm, £30 per person
Forest fruits – the rich berry notes typical of many classic origins[/two_third] [one_third_last] [/one_third_last] [divider]
Tropical
[two_third]
Tuesday 21st February 2012, 6:30 – 8:30pm, £30 per person
Lively explosions, yellow fruits. The extreme zing of Papua New Guinea, the green freshness of Ecuadorian raw.[/two_third] [one_third_last]
SOLD OUT[/one_third_last] [divider]
Spice
[two_third]
Tuesday 20th March 2012, 6:30-8:30pm, £30 per person
Cinnamon and ginger hints, chilli spikes, cardamon tones. Spohisticated and subtle.[/two_third] [one_third_last]
[/one_third_last] [divider]
Citrus
[two_third]
Tuesday 17th April 2012, 6:30-8:30pm, £30 per person
The classic fruity top of Madagacan criollos and Venezuelan trinitarios
[/two_third] [one_third_last]
[/one_third_last] [divider]
Floral
[two_third]
Tuesday 22 May 2012, 7:00- 9:00pm, £30 per person
Bergamot, organge flower water, hints of rose, jasmin. Ecuador, Dominican Republic, the Far East.[/two_third] [one_third_last]
[/one_third_last] [divider]
Info
The Marylebone
93 Marylebone High Street
London
W1U 4RE
UK
www.themarylebonelondon.com
Find on Google Maps
For enquiries email us at events@seventypercent.com or call 0870 446 0770.
USC rose to No. 10 in the Associated Press top 25. Running back Aca Ware, who absorbed a hit to the head, underwent X rays and an MRI on his neck and back that revealed no fractures. He is in the concussion protocol.
Oakley Sunglasses Outlet
Outside linebacker Porter Gustin lost a tooth during Saturday game.Kevin
cheap nfl jerseys
Purtell holds a Bachelors degree in Psychology, Kinesiology and Biomechanics from USC and brings with him over 20 years of premier athlete coaching and playing experience at all levels. Coach Purtell's own career culminated as a defensive back in the NFL. Coach Purtell's strong commitment and passion for excellence motivates his athletes to reach their maximum level of performance. Many of his athletes have achieved phenomenal success in their respective sports. KPRUSH creates highly developed athletes by providing a lifetime of best performances with superior training such as Speed Training, Body Control, Lateral Movement. KPRUSH is the ultimate professional speed training and development company based in Southern California that specializes in developing athletes from the Youth level through College with programs for individual athletes, entire teams and small groups. Your email address will not be published. Fields marked with asteric are required.S3 and Supplementary Table S1).The PNFL model consists of the following ordinary differential equations:where Tm=tTA mRNA, Tp=tTA protein, Mi=inactive form of the miRNA, Ma=active form of the miRNA. The first equation represents the transcription rate of the tTA mRNA (Tm) as the sum of a production term, proportional to a function f(Tp, D) of the tTA
http://www.cheapjordan13.com
protein level (Tp) and of doxycycline (D), and a degradation term, proportional to the mRNA degradation rate (d1) plus the effect of the miRNA ( . Our great, wonderful, wise and beloved king Pharaoh honored the Jewish Midwives
cheap jerseys
Association of Egypt by agreeing to be the honoree and guest speaker at their annual conference. The Egyptian News Pyramid is honored to offer a transcript of his majesty speech:Thank you very much for this great honor, of which I am definitely deserving.Look online for great deals by
cheap jerseys
wholesale suppliers of fine casual wear. You'll find plenty of great deals on a wide variety of leather jackets and more. Best of all, you'll be able to choose from leather racing jackets of all styles and
Fake ray bans
colors allowing
wholesale jerseys china
you to choose your own mode of self expression.There have been suggestions, too, that scenes in the movie were toned down under pressure from the NFL. Nor does it break new ground. The case against the NFL was more fully set out in the devastating 2013 public television documentary League of Denial. Documentaries, though, are one thing. When it comes to making a point, movies starring the likes of Will Smith, as Omalu, aiming for the heart as well as the head, are quite another.