An evening with Maricel Presilla
[box_light]
A Chocolate Week special with author of 'The New Taste of Chocolate' and Award-winning Cuban-American chef, Maricel Presilla.
With chocolate tasting, history, Q&A and sampling of traditional hot chocolate using Maricel's own recipes.
16 October, 7.30pm-9.30pm
The Gallery, Hotel Megaro, Belgrove Street, London, WC1H 8AB
Tickets: £30/person[/box_light]

[two_third]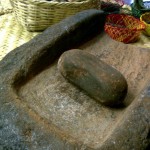 Maricel Presilla is a leading authority on cacao and a member of the Grand Jury of the International Chocolate Awards. Wearing another (chef's) hat, Maricel is also a James Beard Award winning chef and author of the – also award winning – Gran Cocina Latina.
Maricel is also an entertaining and engaging speaker and at this Seventy% special Chocolate Week event, she'll take us through a tasting of some of her latest discoveries in bean to bar and origin chocolate and talk about the history of chocolate and its role in Latin American culture and cuisine.
We'll also feature a tasting of some traditional and authentic Latin American chocolate drinks, made using recipes from Maricel's books.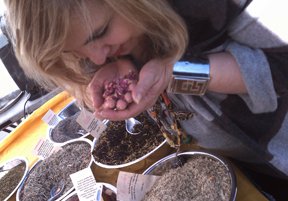 [/two_third] [one_third_last] [box_light]
Event includes
Chocolate history and cacao origins
Tasting of bean-to-bar chocolate
Traditional hot chocolate tasting
Q&A – a chance ask your questions
[/box_light]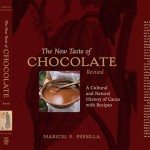 [/one_third_last]
Tickets
[two_third]
Wednesday 16 October 2013, 7:30- 9:30pm, £30 per person

Pay with debit/credit card or your account on PayPal (for cards, open out the section on the bottom right.) Tickets are sold under the name Micrograde.com Ltd, trading as Seventy%.[/two_third][one_third_last]
[/one_third_last] [divider]
Info
The Gallery
Hotel Megaro
Belgrove Street
London
WC1H 8AB
hotelmegaro.co.uk
The Megaro is a funky, modern yet stylish hotel a stone's throw from King's Cross St Pancras tube station. The Gallery is situated above the bar.
Find on Google Maps
For enquiries email us at events@seventypercent.com.