Seventy% is a world leading authority on fine chocolate, founded in London in 2001.
Our aim is to raise awareness of the quality and origin of the chocolate we eat. Seventy% is now one of the principal online resources for fine chocolate, with over 600 reviews of more than 350 chocolate bars, an active forum community that includes leading professionals from around the world, and an online magazine and feature section.
We aim to change the world's taste for chocolate, one slow bite at a time. The Seventy% team are:
Martin Christy
Editor and Founder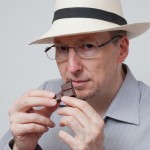 Martin Christy is one of the world's leading bean-to-bar fine chocolate experts. With seventeen years' experience of fine chocolate, he has travelled the globe visiting cocoa plantations and meeting the world's top producers. Martin was a founding member of the Academy of Chocolate in the UK and is a consultant to the fine chocolate and cacao growing industries worldwide.
As well as his regular online chocolate blog, Martin has written features for UK magazines and has worked on several books about fine chocolate, including Chantal Coady's 'The Connoisseur's Guide to Chocolate' (Apple Press, 2007).
Martin is behind Seventy%'s experiential approach to 'Slow Chocolate' and is Judging Director of the International Chocolate Awards.
Susana Cárdenas Overstall
Features and International events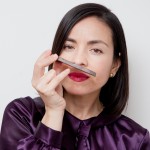 Susana Cárdenas Overstall is a freelance journalist who left behind the tropics of Ecuador for misty London where she has been living for the last six years. Deep inside, she misses the sound of the Pacific Ocean and walking among the cacao trees at her father's farm in the province of Manabí. Her first encounter with fine cacao began at the age of 10, when her father taught her how to select and roast Arriba Nacional cacao beans in order to make homemade chocolate.
Before entering the world of cacao, Susana came from a communications background and is a frequent contributor to Latin American and Spanish publications.
Susana is currently Seventy%'s sole representative in Latin Americ, please contact her for any enquiries about events or workshops in the region.
To get in touch with us, please use our online contact form and we'll get an email right away.
As one of the most comprehensive chocolate sites in the world, Seventy% brings consumers, professionals and industry producers together as a community to learn the finer distinctions of cacao and chocolate and the importance of a direct connection from 'bean to bar'. In doing so it helps support the continued growth and development of the fine cacao and chocolate market, from the ground up.
Seventy% also runs experiential chocolate events for consumer and corporate clients and our Slow Chocolate series of workshops, which will help develop your connoisseur chocolate senses.