[section class="infobox2″]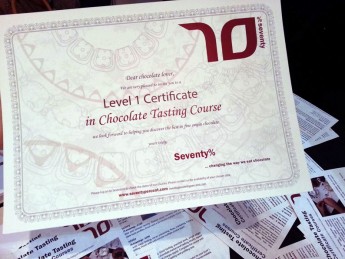 Gift certificate vouchers make ideal gifts for chocolate lovers.
They can be redeemed against any qualification course or tasting on offer from Seventy percent.
The vouchers come in an attractive gift card with envelope. They can be mailed directly to the recipient with your message.

Vouchers are valid for 3 years from the date of issue.
[/section]
[section class="infobox"]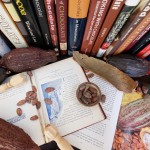 Our 'Chocolate Tasting Certificate' courses will methodically take your through everything you need to know to gain a real appreciation of the new world of fine chocolate bar tasting, from cacao varieties through to chocolate production methods.
Fine chocolate is fast becoming as sophisticated as wine, but there are not yet any courses tailored to learning about tasting and appreciating fine origin chocolate. While there are plenty of great and accomplished courses teaching the craft of working with chocolate, there's no structured learning course that will help you develop as a chocolate taster over time.[/section]
[button link="/chocolate-tasting-certificate-current-courses/" variation="darkgrey"]Book Level 1 dates now[/button]
Courses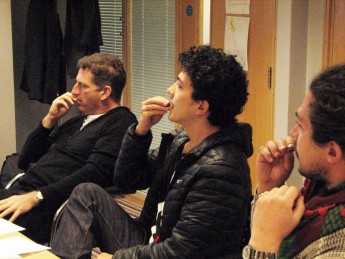 We've structured our course into three levels, building from a short introduction to the subject that will give you the basic tools for chocolate tasting into more advanced courses that take you deeper into the subject as you become more export.
Each course will finish with a multiple-choice examination to check your understanding and qualify you for the course certificate.